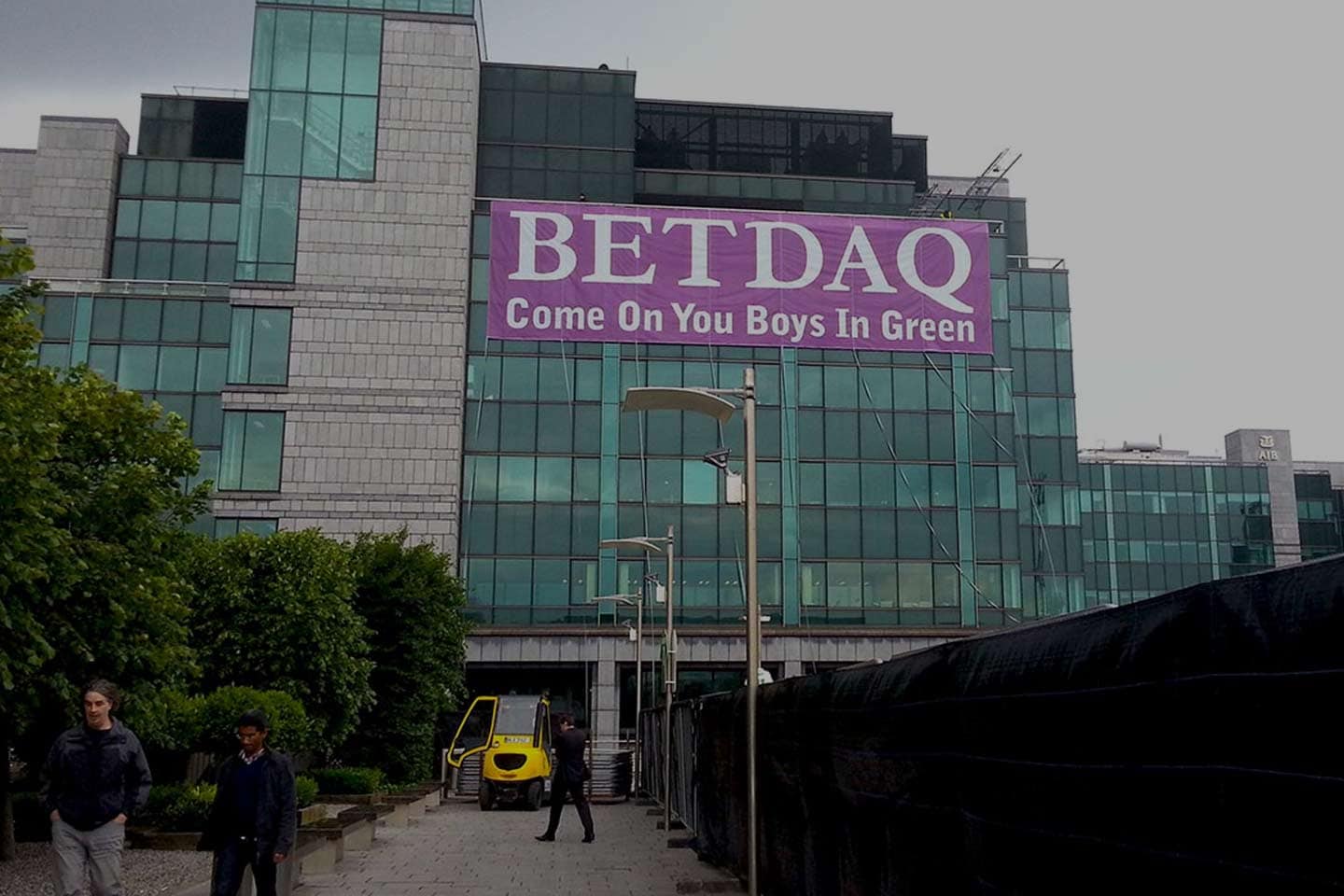 Building Wraps
Make Your Brand Unmissable
Building Wraps
Banners and building wraps can have multiple applications: from commercial advertising to obscuring building sites or giving a preview of something that will be unveiled. Building wraps can even be used while the refurbishment of an older building is being undertaken, to make it a more pleasurable image for the viewer. Banners and building wraps are a powerful force for getting your brand noticed and for catching the eye of potential clients.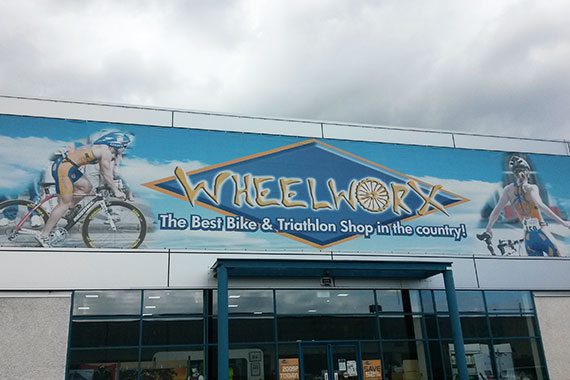 Building Wraps
Building wraps have the ability to capture large audiences all at once, and they are difficult to miss due to their size and placement. They have a multitude of uses such as a product unveil, building unveil, or a brand campaign. 
At Vision Branding we ensure that our building wraps complement their surroundings as well as displaying the brand in an appropriate manner based on the wide range of age groups and demographics that will come into contact with the display. 
Digitally Printed Wraps
Digitally printed wraps are among the most affordable exterior graphics used for outdoor advertising. We design and produce all types of promotional banners in heavyweight PVC & mesh material right here in our headquarters. We print with durable pigments that provide protection against UV fading and weather, effectively turning a printed banner into a long-term investment and a contribution to your brand.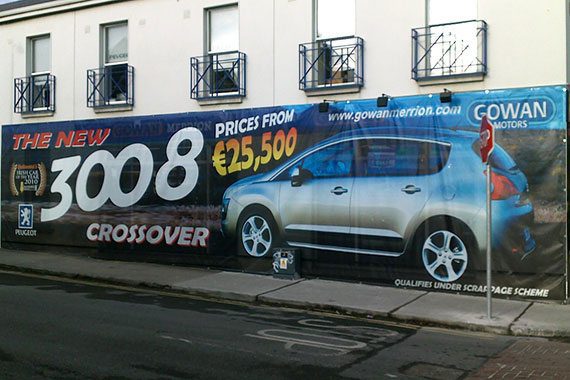 PVC Banners
Banners are most often used to promote a company's logo, a special promotion or an event. PVC banners can be used over and over again as all of the PVC banners designed and produced by Vision Branding are removable and can be changed without having to purchase a new banner. Our experienced fitters can install the banners using our heists & access equipment. They are also experienced in building wrap installation, ensuring that the banners and wraps are fastened securely and don't tear easily.
We are available to work on a very flexible schedule. For example, the Betdaq banner on the right was requested 1.5 days prior to the Ireland Euro finals. Vision designed, printed and erected the 132 square meter banner for Betdaq within their tight timeframe.