Practical and easy office wall graphic solutions to enhance a temporary location 
We will often talk about office wall graphics solutions to bring a brand culture into an office environment. For this second post we decided to show the impact that wall graphics can have in an office space. One of our recent projects is a good example of this: the Dropbox Dublin office.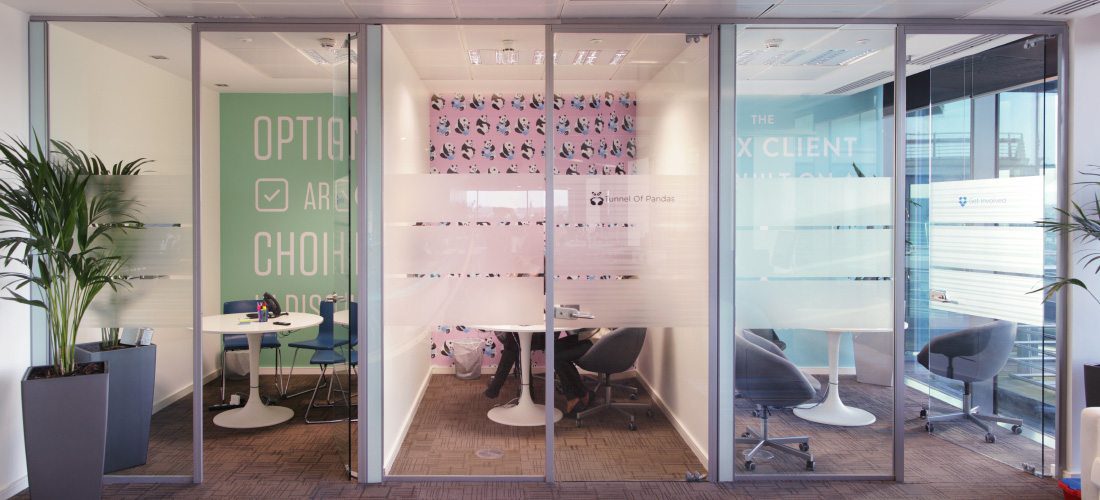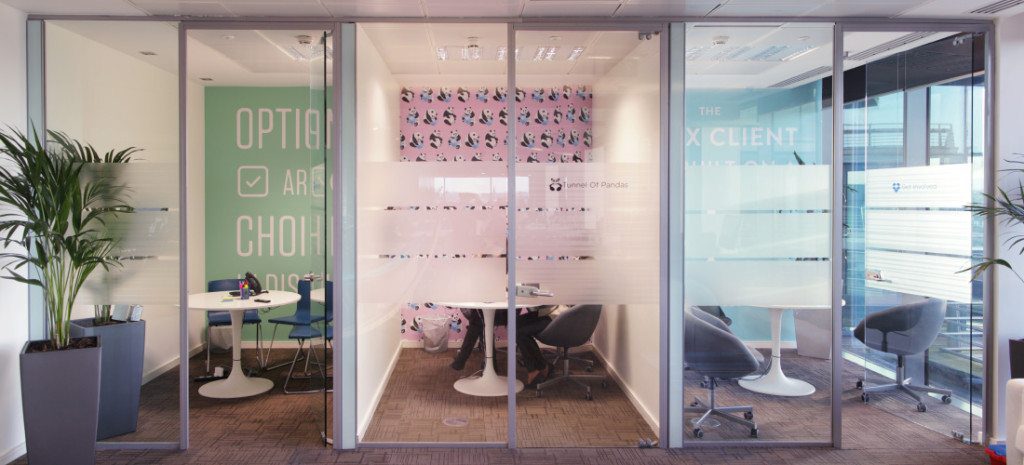 While their new large office floor is being built, the Dropbox team wanted to brighten up the temporary location, creating an inspirational branded space. We designed customised wallpaper and chose specific images to print on the two main walls.
The goal was bringing the company's culture from San Francisco to Dublin and having the two offices across the ocean working together in harmony.
A positive outcome

For the main office walls we decided to print the two most symbolic images that are synonymous with each city–their bridges–exemplifying the close connection between the San Francisco and the Dublin offices.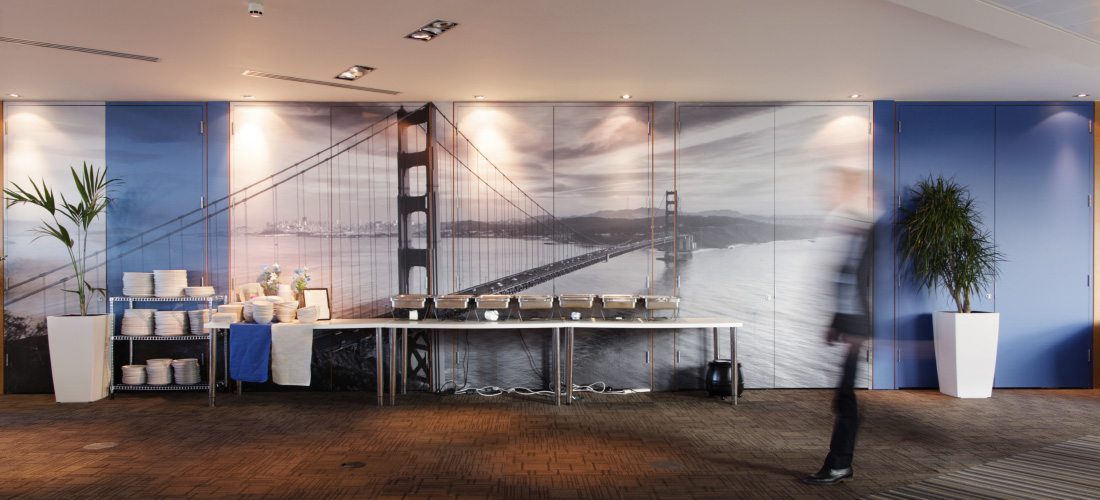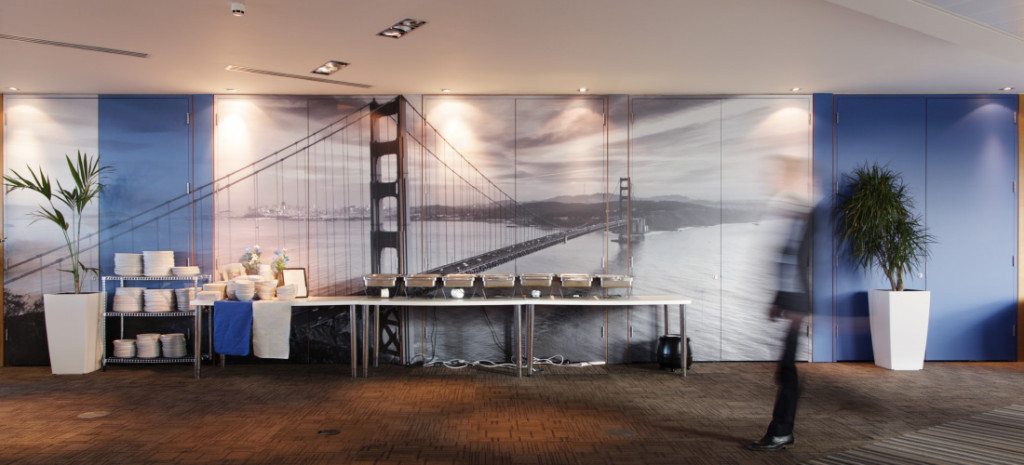 In every project, we take into account several factors such as the lighting, the colours of the surrounding elements and the specific use of the office space. In this case we printed the office wall graphics in black and white and blended them in with the brand colour associated with Dropbox.
For the themed meeting rooms we designed patterns using pastel colours to create a friendly and collaborative atmosphere and to provide a bright and lively working environment at the same time.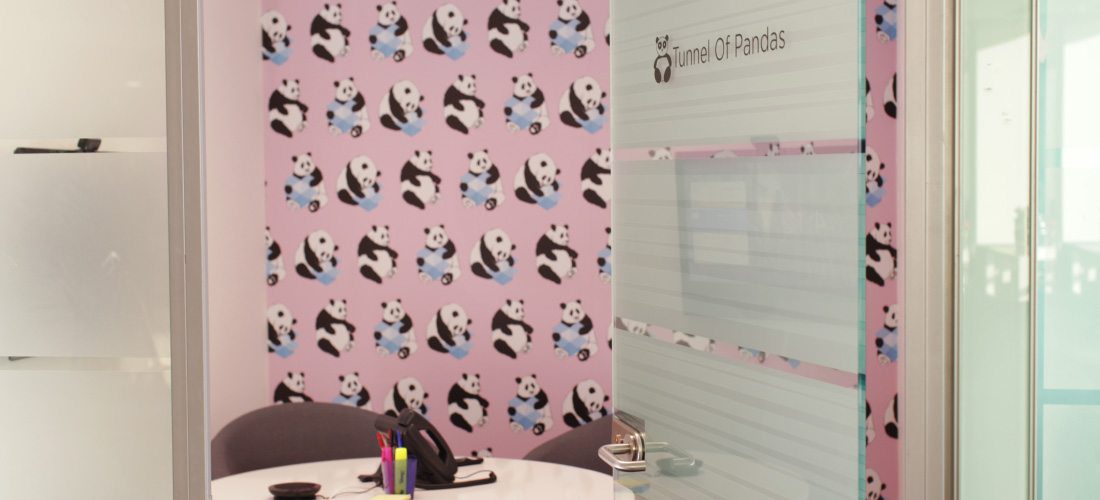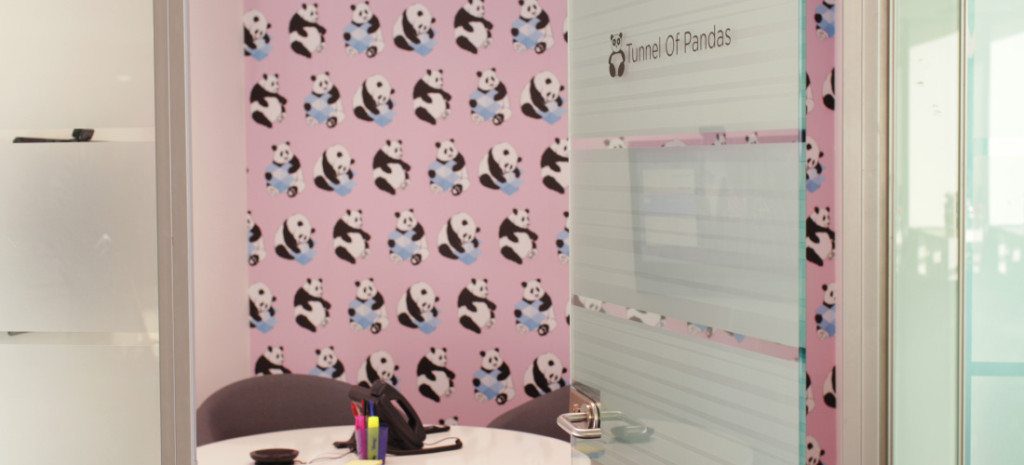 You can see that the colours and graphics used for the wallpapers are quite subversive in that they shy away from typical office conventions, further allowing the brand culture to stand out.
And we must say, pastel colours are definitely trendy now. They can give a unique and cosy touch to any room. For this wallpaper we mainly blended pastel colours with whites to give the office a soft and relaxing feeling. However, pastel colours can be appropriately blended with different types of colours. You can refer to this article to discover the uses of pastel colours in different environments.
Read more about our Dropbox project in our case studies section!